counsellor &
laughter yoga leader and teacher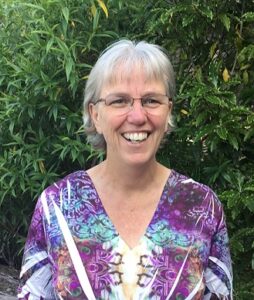 OMGoodness life can be so tough and hard sometimes. 
Often that can leave you feeling overwhelmed by the situation and your thoughts and feelings.
You might be grieving because someone you love has died. That can feel like you're drowning and struggling to keep your head above water.
Are you feeling anxious, worried and possibly agitated because of the grief (along with other feelings). Or a situation at work, in your relationships, the country or what's happening in the world or day-to-day activities are making you feel unsettled.
Maybe you're getting angry and you feel like you can't control your anger and don't know what to do.
Or maybe you're struggling with your confidence or any number of things that are leaving you feeling unhappy and possibly stuck.
No wonder life or parts of your life might be feeling too much.
Counselling and the additional training I have done and used with 100's of clients, can help you to feel less overwhelmed, clearer, calmer, happier and more.
"The help I received has not only been life-saving, but also understanding that I'm not alone."
"Thank you so much for your help and support over the past few weeks/months. It has really meant a lot and I will honestly be forever grateful!"
"Words cannot express with deepest thanks, all the help you have given me last year."
"Without your counselling I would not be the woman I am today."
"Thank you on behalf of many hundreds of children who have had their lives positively impacted by your work at Hutt intermediate." Hutt Intermediate Staff and Pupils.
"Finally I have a voice, I no longer live in silence."
To talk about what's happening for you and how I can help.
also has many emotional and physical benefits, so check that out too.
"Thanks for all the laughter you've given us this year."
"Thank you for all the Monday Laughs."