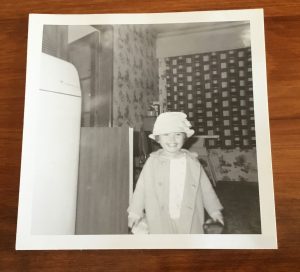 A number of years ago I became aware that life was a bit serious and I wasn't having enough fun. I searched and searched for ways to have fun and then I got an email about Laughter Yoga…and I thought this looks good… but life got in the way and I didn't do anything about it.
About 2 years later, I received another email and this time, the time was right. I showed my husband the video of people in India doing Laughter Yoga and I was laughing watching them….but my husband wasn't. I asked him 'don't you find it funny?' and he said 'no'. I asked him 'doesn't it make you want to laugh?' and he said 'no'…and then he said 'but I can see it's for you dear'.
And it was … and it is! There were no Laughter Yoga clubs in my area so I went and did the training myself. Yes, having not done any sessions, I sooo wanted to have more laughter in my life and bring laughter into other peoples lives, that I did the training first. And since February 2015 I've been running a Laughter Yoga group/club in Upper Hutt and having so much more fun and laughing much more with the group and in my daily life YAY.
Laugh Out Loud