Are you limited by your beliefs?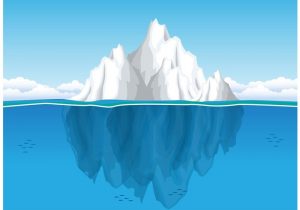 We have created our beliefs from our past experiences and they are stored in our subconscious i.e. the larger portion of the iceberg below the surface that we're unaware of.  It's from these beliefs that we operate in life – how and why we act and react to different situations.
PSYCH-K is a way to change your limiting beliefs into positive, inspiring beliefs using muscle testing (kinesiology) and different processes.
"PSYCH-K is a user-friendly way to rewrite the software of your mind in order to change the printout of your life" Robert M. Williams, M.A. Originator of PSYCH-K
Brain Dominance Theory indicates that the left-brain and right-brain manage different functions, information and problems.
Left Brain
Uses logic / reason
Thinks in words
Deals in parts / specifics
Analyses / breaks apart
Thinks sequentially
Ordered / controlled
Right Brain
Uses emotions
Thinks in pictures
Deals in whole / relationship
Synthesises / puts together
Thinks simultaneously
Spontaneous / free
Events from our past often leave us operating from one hemisphere (left-brain or right-brain) more than the other.  The more traumatic the experience, the more it will be stored for the future; so that when we experience a similar situation, we will probably operate from that same hemisphere again.
A foundation of PSYCH-K is to get the left-brain and right-brain talking to each other in what PSYCH-K calls a more 'whole-brained' state and by also getting you communicating more directly with your subconscious, this will maximise the changing of your limiting beliefs.
Watch Rob Williams talking about PSYCH-K in this video:
Contact me if you'd like to make an appointment to experience PSYCH-K and how it can transform your limiting beliefs.
(04) 939-8030
clare@clareludlam.co.nz
14 Park Avenue, Lower Hutt
For additional information, visit www.psych-k.com